University of Utah Receives All of Us Partner Award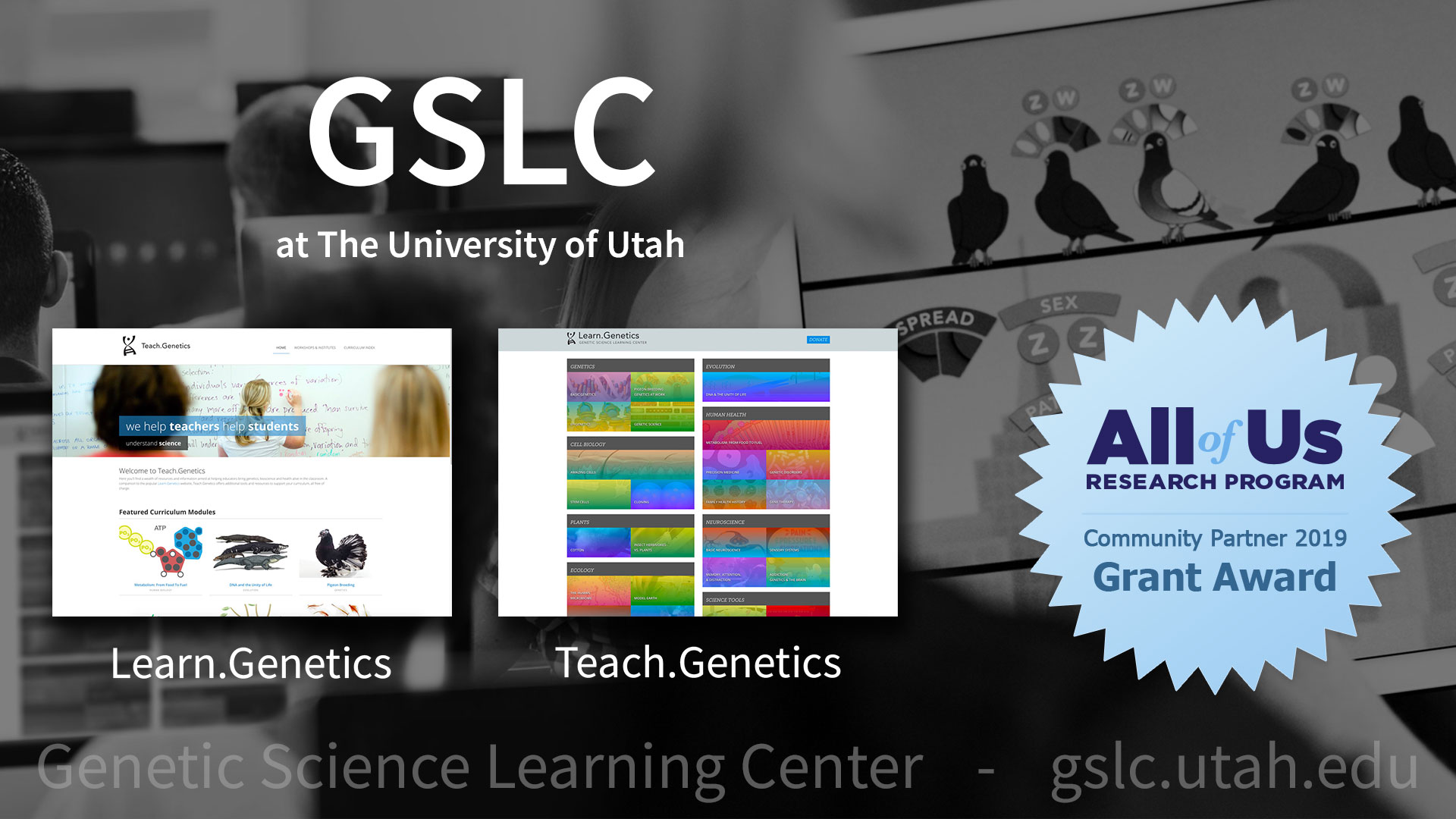 Learn More
https://allofus.nih.gov/news-events-and-media/announcements/all-us-research-program-expand-public-engagement-efforts-new-partner-awards
The Genetic Science Learning Center (GSLC) will be using community-based participatory design approaches to develop and evaluate culturally sensitive engagement experiences focused on genetics and precision medicine. This award takes advantage of the expertise the GSLC has built over the past 19 years, primarily via our SEPA awards. The Center will draw on its SEPA experience in developing both multimedia and hands-on educational materials, in engaging teachers and the community in designing these education experiences, and in evaluating the efficacy of these engagements.
This exciting new partnership with the All of Us Research Program will complement ongoing work on the SEPA-funded, NGSS-aligned high school genetics unit—Exploring Genetics Through Genetic Disorders—is available at https://teach.genetics.utah.edu/content/genetics/ (for teachers) and https://learn.genetics.utah.edu/content/genetics/ (for students).
This summer, an online course was conducted to prepare teachers from across the US to use the unit; 155 teachers logged on at least once and 107 completed the assignments. Of those who completed the work, 44 were teachers from schools with high numbers of underrepresented students and received stipends. During the 2019-20 school year, a randomized control trial will be employed to explore which components of the unit are critical for student learning.
To learn more about All of Us, visit JoinAllofUs.org.
---