NSTA Highlights SEPA Teaching Resources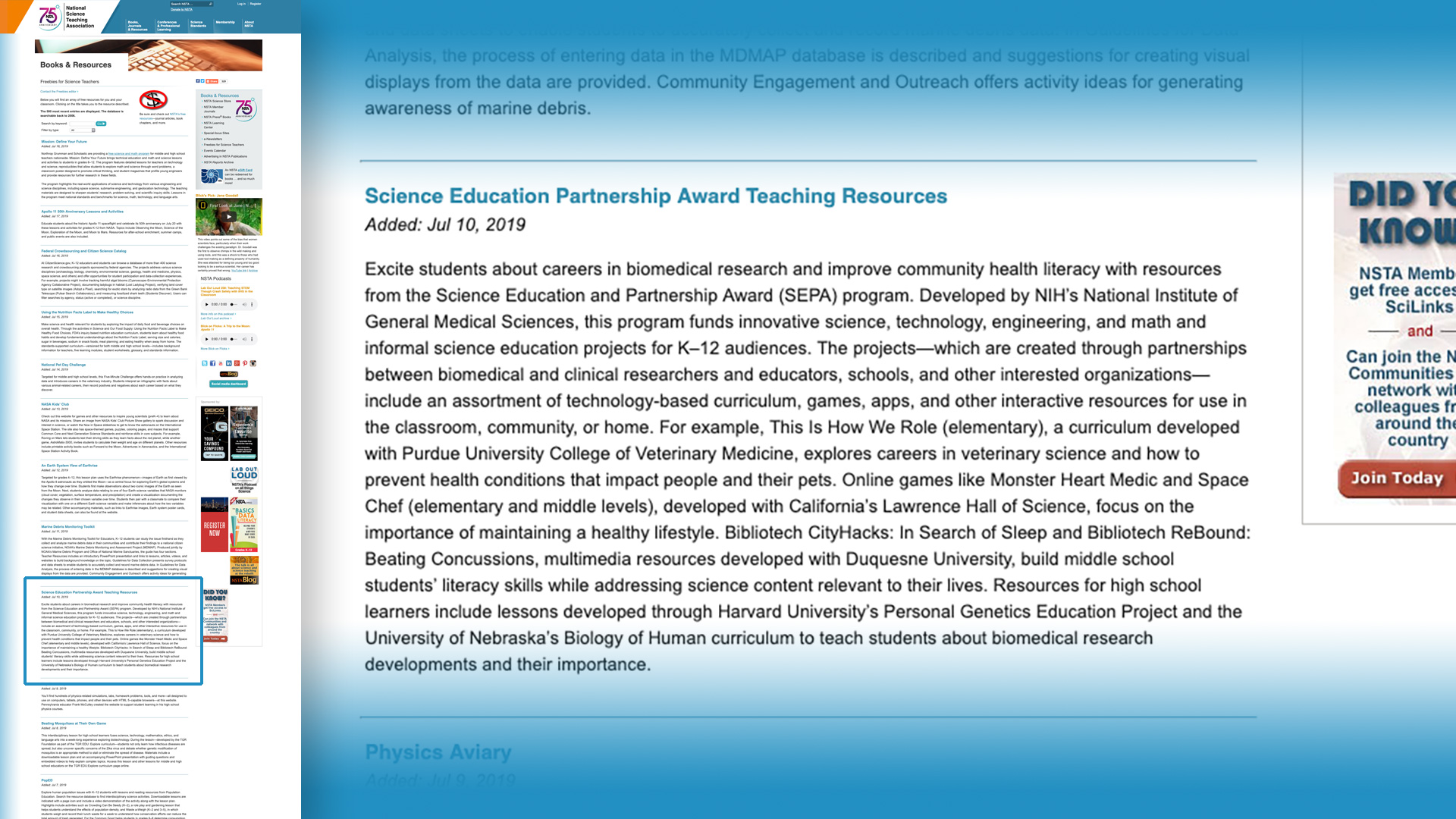 Learn More
https://www.nsta.org/publications/freebies.aspx
We're excited to see that SEPA teaching resources were recently listed on the NSTA's "Freebies for Science Teachers" section of nsta.org.
Among the projects mentioned were; This Is How We "Role": Inspiring future researchers through veterinary medicine from Purdue University College of Veterinary Medicine, PlayPads: Mobile Educational Health Science Activities for Children in Hospitals from The University of California Berkeley's Lawrence Hall of Science and A Partnership in Neuroscience Education from Department of Biological Sciences, Duquesne University.
Visit https://www.nsta.org/publications/freebies.aspx to explore many other great resources for teachers.
---