NIH SciEd Conference: April 22 – April 25, 2019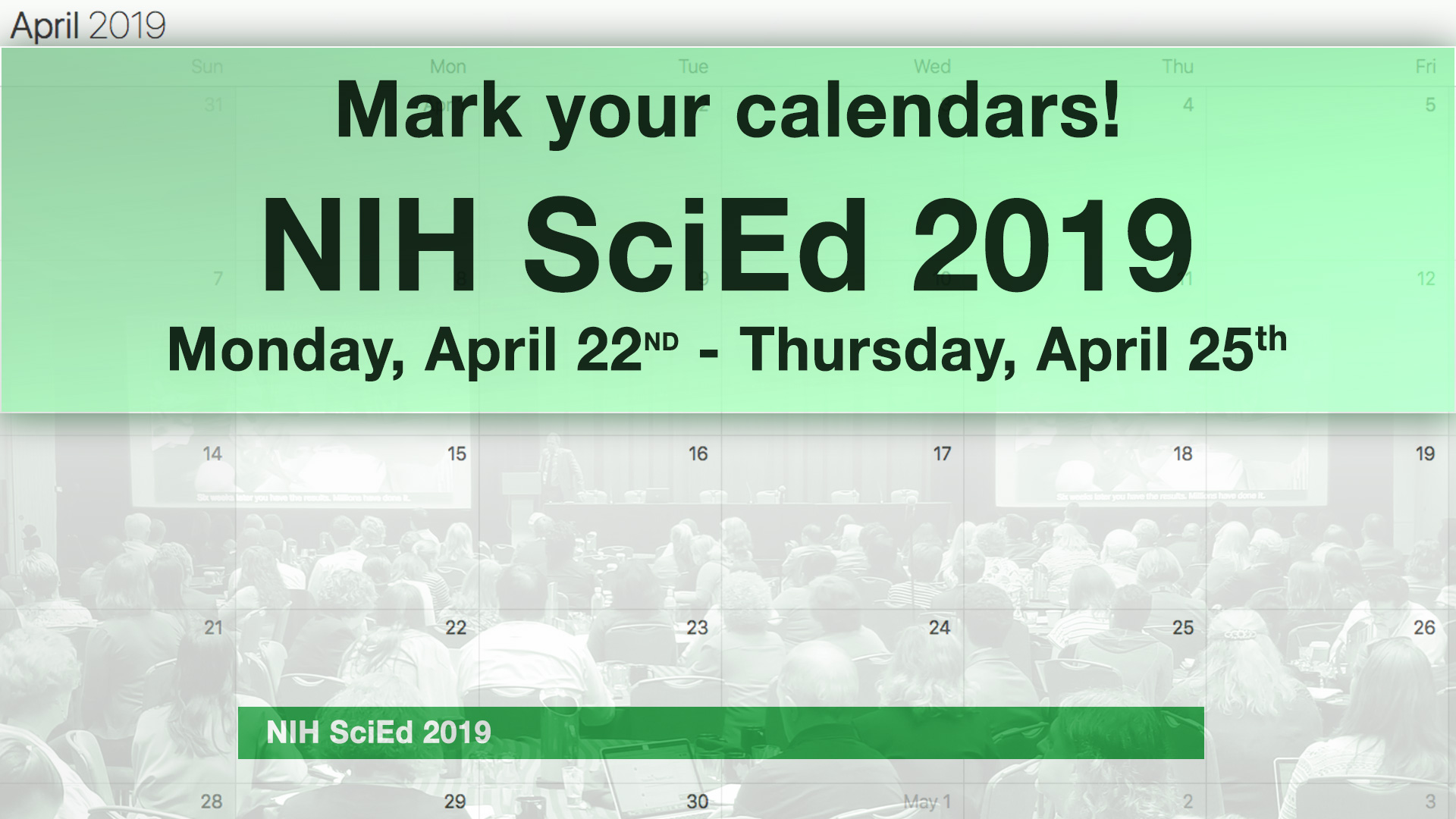 Colleagues,
Please reserve the following dates for the next 2 NIH SciEd conferences (aka SEPA PI meeting):
SciEd 2019
Begins with a reception on the evening of Monday, April 22
Ends before lunch on Thursday, April 25
SciEd 2020
Begins with a reception on the evening of Tuesday, May 26
Ends before lunch on Friday, May 29
Both conferences will be held at the Grand Hyatt Washington Hotel in downtown Washington, DC (the same location as the past 2 years).
For the SciEd 2019 dates: We recognize that these dates are during Passover. We respect each individual's faith and religious observances and would not normally schedule the conference during this time. However, these are literally the only dates available in 2019 during April, May and the first week of June that we could find at a DC hotel that can accommodate the SciEd conference space needs, and that doesn't have significantly higher room rates. We have discussed this issue with Tony Beck, who says he will understand if anyone is unable to attend the conference in 2019 due to religious observances.
We are excited to have finally secured a location and dates for 2019 (which was very challenging) and look forward to seeing you at these conferences!
Best,
Louisa
---