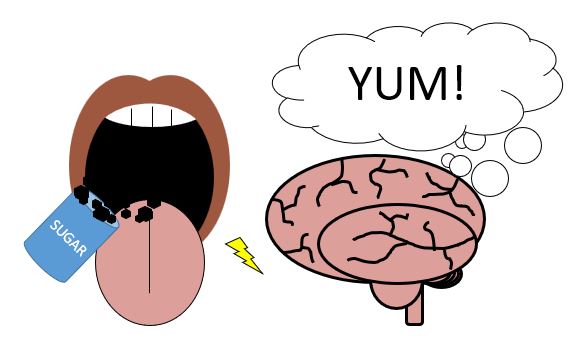 View Website
https://sites.google.com/uw.edu/thesugarsensationsugartasteand/the-sugar-sensation
Summary
This interactive lesson explores how our senses adapt to our environments, and how changes in our senses can effect our choices and perceptions. Written for direct student access through a Google Site, this lesson can be used in class or at home for online education.
Students conduct a taste-test activity in school or with family by preparing different sugar solutions and asking people to rate the sweetness of the solutions. Students then analyze the data and learn about how our bodies sense sugar and how sugar consumption has changed over time.
Teacher notes, a slide set, accompanying videos, and ties to NGSS, FCS, and AP standards are included.
This lesson is part of GEMNet's Type 2 Diabetes lesson collection.