Glucose Metabolism and Homeostasis Activity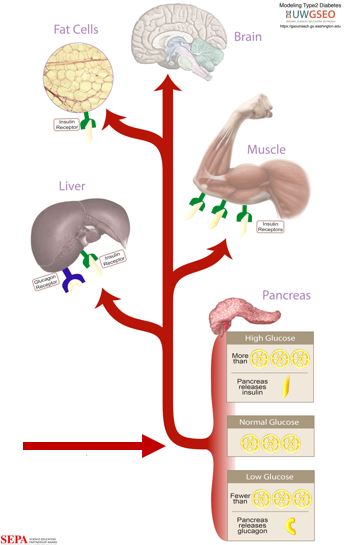 Summary
In this lesson, students learn about the feedback mechanisms that maintain blood glucose, insulin, and glucagon levels. Students also explore the interacting roles of liver, fat, muscle, and brain cell tissues. This activity is available for online or in-class use.
In the online activity, students make choices and watch videos describing glucose homeostasis and model what happens when a person has Type 2 Diabetes. Alternately, students can use a physical model board paired with scenario cards.
This activity is found in Lesson Three of Biology, Homeostasis, and Type 2 Diabetes unit, part of the GEMNet Type 2 Diabetes lesson collection.