NeuroLab: Adapting an authentic ISE experience for high school course integration and positive STEM outcomes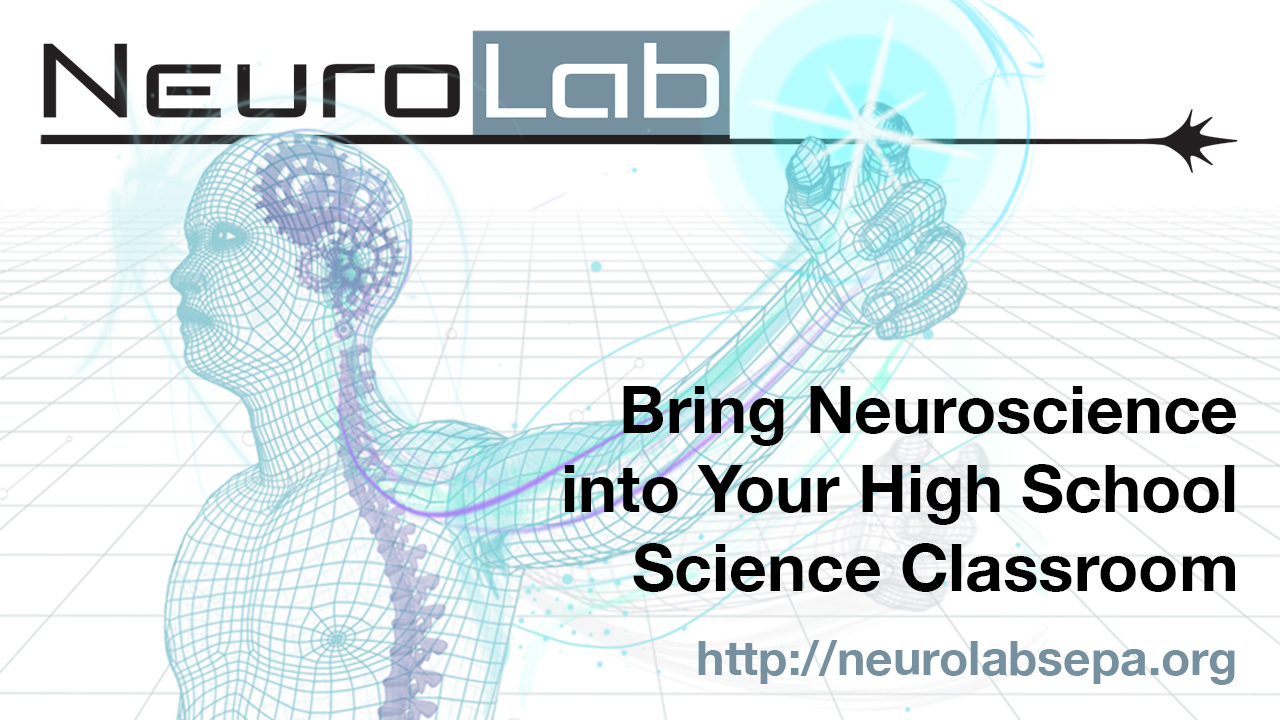 Project Website(s)
SciEd Conference Poster
To view or download the SciEd Conference Poster click the link below.

SciEd Conference Poster
Abstract

Supporting scientific modeling in the high school science classroom using a storyline approach

The NeuroLab project seeks to expand the impacts of an earlier SEPA effort that engaged predominantly female high school students in authentic, neuroscience-based ISE experiences that unfolded in our biosciences lab.  The instructional resources developed in connection with this earlier effort, which bridged developmental neuroscience and comparative functional genomics, will form the basis of a classroom-ready, NGSS-aligned learning experience aimed at fostering shifts in instructional practices and deepening three-dimensional student learning. To this end, we recruited high school science teachers from neighboring school districts to assist our team in the design of an interdisciplinary, storyline-based curriculum unit that spans clinical neuroscience, molecular genetics, human genetics, and developmental neuroscience.  The curriculum resources that emerge from the first phase of this collaborative effort, which consist of lesson plans, teacher guides, multimedia presentations, a student resource library, and other instructional materials, will be used by teacher co-developers to conduct an implementation trial of the NeuroLab classroom experience in the 2021-2022 academic school year.   In the second phase of the project, these resources will be refined by our development team and used by a larger pool of teachers to enact the NeuroLab program in their 11th and 12th grade high school science courses.
Associated SEPA Project(s)
Associated SEPA Publication(s)