STEM Education Geared toward Next Generation of Teachers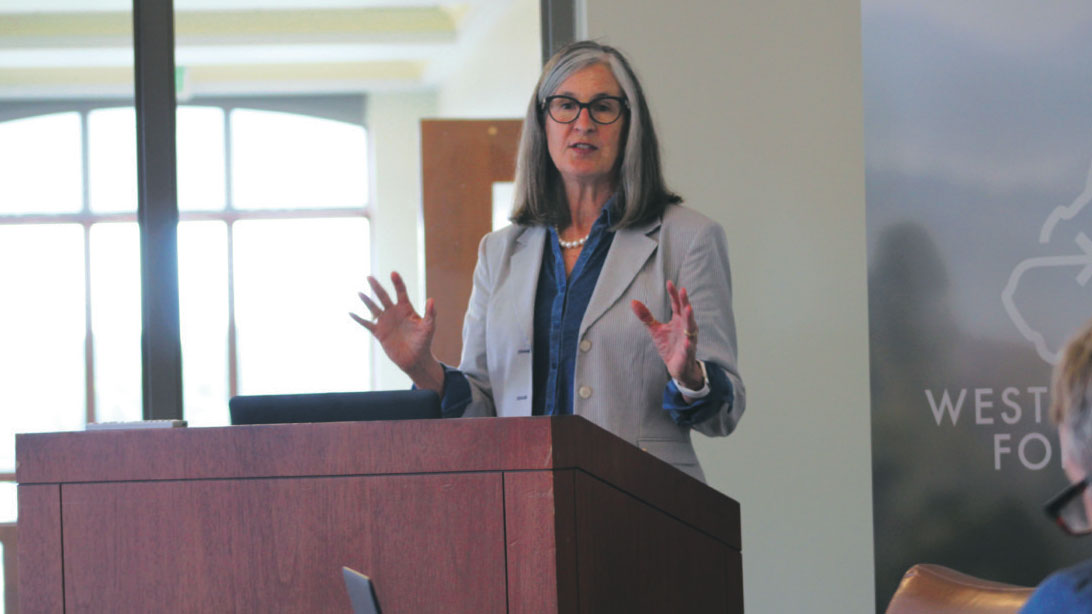 Learn More
http://www.journal-news.net/news/local-news/2018/06/new-stem-education-geared-toward-next-generation-of-teachers/
MORGANTOWN – One West Virginia University program is on a mission to train the state's next generation of science, technology, engineering and math teachers.
Those teachers in turn will energize a new legion of grade and high school students to embrace science and technology, said Dr. Ann L. Chester, assistant vice president for Education Partnerships at West Virginia University.
Chester and Dr. Gay Stewart, professor of STEM Education at WVU, outlined their plan entitled "Moving West Virginia Forward Through STEM Education" during WVU's Spring Academic Media Day, held Monday at the Erickson Alumni Center in Morgantown.
WVU's STEM Education program aims to engage young students — particularly ones in economically disadvantaged areas – in science and math.
"These are kids who would not go to college most of the time," Chester said.
To that end, the National Institute of General Medical Sciences, a division of the National Institutes of Health, in December awarded Chester $270,000 for one year to help high school students consider a career in science, technology, engineering or math.
The award is part of a five-year, $1.25 million grant to hold symposia and Biomedical Summer Institute camps at WVU, Marshall University, West Virginia State University and Glenville State College.
The events are designed for high school students who participate in the West Virginia Health Sciences and Technology Academy, or HSTA, a program that seeks to increase the number of African American, financially disadvantaged or other underrepresented West Virginians who pursue health sciences or STEM-based college degrees.
As part of the project, 120 high school juniors from 26 counties across West Virginia will attend a Biomedical Summer Institute camp at the WVU Health Sciences Center next year. There, they will learn about early-childhood obesity, healthy diets and best practices in physical activity. They will also devise their own research project related to childhood obesity and its prevention. Come fall, they will carry out their projects in local after-school programs for pre-kindergarteners.
WVU's STEM Education program is also looking to possibly persuade college education majors to consider computer science as a field of study. Currently there are more than 1,100 open computer science instructor positions unfilled in the state, Stewart said.
"We are trying to build a computer science education community," Stewart said.
WVU STEM has also developed a partnership with the West Virginia Department of Education to help teach advanced placement classes in STEM disciplines in school systems in the state that would not have the resources or number of students to justify running such an AP program.
WVU also operates a Robert Noyce Teacher Scholarship program. Funded in part by the National Science Foundation, the program is to help support the training of new science and math teachers, Stewart said.
---