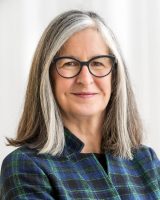 Department:
Sciences and Technology Academy (HSTA)
Position(s):
Founder and Director of (HSTA)
Current SEPA Project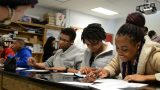 ---
Ann Chester, Ph.D. is the founder and director of Health Sciences and Technology Academy (HSTA) a campus/community partnership program initiated in 1994 which reaches out to 9th-12th grade under-represented students across West Virginia and supports them towards college and professional school. The program brings under-represented students and their teachers to multiple university campuses during summers for laboratory and classroom training and enrichment activities, and then provides the infrastructure and support for community-based science club projects mentored by teachers, scientists, health professions students and volunteer community leaders during the school year. A distinctive piece of HSTA is its students' development of research projects that examine and address health issues faced by their communities. These projects form the core of the HSTA experience and drive the academic learning the program promotes. The projects turn HSTA students into community advocates who address health and social issues at home even as they prepare to move on to college and beyond. In addition, Chester leads the WV National Center of Excellence in Women's Health and the WV Health Careers Opportunity Program. For hobbies, she snow boards, golfs, bikes, runs half marathons and visits her 3 grandchildren with her husband.
Associated SEPA Project(s)
Associated SEPA Publication(s)
Social Media–Based STEM Enrichment Curriculum Positively Impacts Rural Adolescent Health Measures Journal of STEM Outreach

Chester A, Hanks S, Kuhn S, Jones F, White T, Harris M, Hornbeck B, McKendall S, McMillion M, Morton C, Slusser M, Saunder R.
Associated SEPA News