PI Update: STEMM Success with PiPES!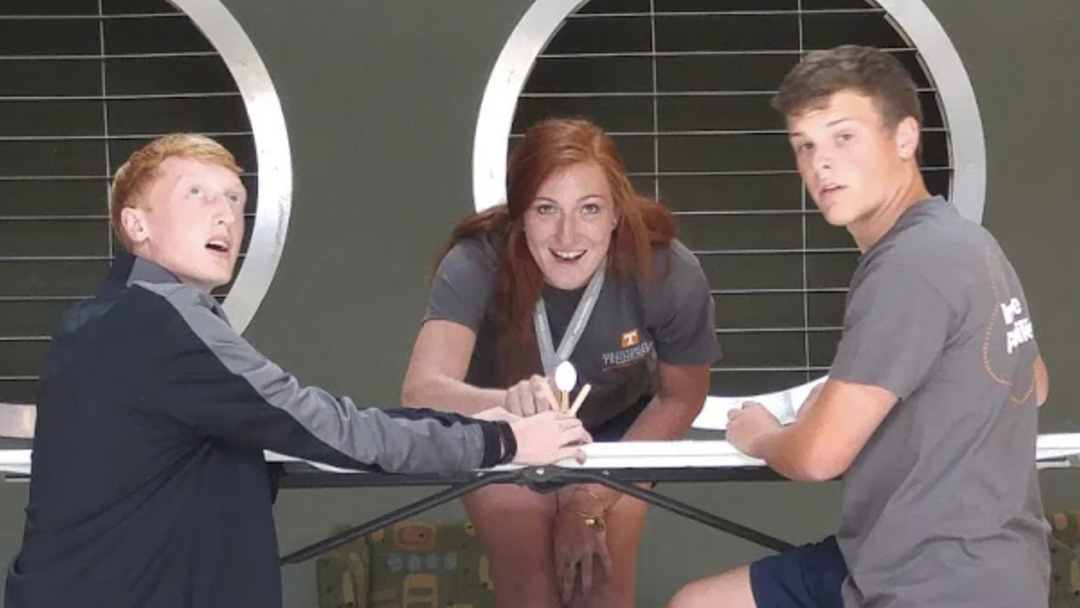 Learn More
https://nihsepa.org/project/pipes-possibilities-in-postsecondary-education-and-science-for-rural-appalachian-youth/
We recently began Year 4 of PiPES and are excited for the new school year. Years 1–3 were a great success. We served over 1,500 tenth graders through our multi-week in-school curriculum on postsecondary education and STEMM (science, technology, engineering, math, and medical) careers. Facilitated by current undergraduate and graduate students, the school year program provided opportunities for 10th graders to explore their strengths and values, learn how to find information on STEMM careers, increase understanding of what it means to be a STEMM researcher, and identify potential barriers to postsecondary education and explore how to overcome them. We also provided an optional program, PiPES Ambassadors, for juniors and seniors who wanted to learn more about leadership and STEMM careers. Evaluation feedback suggested that students value our programming.
Participants commented, "The most important thing I learned in PiPES was how to plan for college and my career", "I loved my team leaders and how they were willing to help and answer questions," and "I found careers I was interested in, and learned how I could use those careers in my daily life and how it can affect people positively." Nearly half of participants noted that PiPES changed their ideas about STEMM careers: "I now want to go into a STEMM career more than I did," and "I learned that there's a lot more to STEMM than what I thought." (View composite video of participants and activities at the bottom of our project page.)
In June, 2018, we held our third annual PiPES camp on the campus of University of Tennessee, Knoxville. Over 50 high school students from six rural Appalachian communities came to campus for three fun-filled days. They heard about postsecondary options and financial aid, visited biomedical engineering labs, and explored potential biomedical careers. Campers participated in an engineering simulation competition that involved rubber bands, popsicle sticks, and marshmallows, and they heard from student STEMM researchers who shared their experiences entering into and succeeding in their chosen career paths. We also had five returning campers who completed a DNA-extraction lab designed to introduce them to microbiology.
All of the campers indicated that PiPES camp helped them learn about science research and different types of science careers. They commented that"I had an amazing time following the [STEMM lab] tour and experiencing all the different research taking place… The presenters fascinated me, especially with the robotics."and noted that they "learned a lot about science that I didn't know." One camper summed it up, saying "Thank you to everyone who made PIPES possible! This has been one of the best experiences. I have learned so much; not only about STEM careers, but also about college, life, and myself." Montages of photos from our first two camps are available here: https://pipes.utk.edu/summer-camp/
One new aspect to PiPES is the addition of three new schools this year. These high schools, all from Monroe County, TN, are both economically and regionally similar to our original counties. We are excited for our new partnership and the opportunity to serve more students from rural Appalachia.
Lastly, we have begun publishing and presenting research related to PiPES. In addition to our yearly poster at the SciEd Conference, PiPES staff have presented the following: Grant Funded Programming in Counselor Education: Student and Faculty Perspectives at the 2017 Association for Counselor Education and Supervision Annual Conference, and Promoting Resilience in Rural Appalachian Youth at the 2016 Southern Association of Counselor Education and Supervision Conference. Upcoming presentations include a symposium (Career education in Rural Communities: Challenges and Opportunities (in collaboration with researchers from the University of Iowa) and 2 posters (Validating a Measure of Postsecondary Supports and Summer Experience to Expose Rural Appalachian High School Students to Higher Education) at the 2018 American Psychological Association's Annual Conference.
We also have three manuscripts related to PiPES under review for publication in peer-reviewed journals. One details our multi-week in-school curriculum, another focuses on creating culturally-informed, strengths-based career interventions for rural Appalachian residents, and the third details the STEM and college-going beliefs of rural Appalachian high school students. All are based in our primary theoretical foundation for PiPES, social cognitive career theory. Five more manuscripts are in active development.
More information about PiPES is available at https://pipes.utk.edu
Facebook: https://www.facebook.com/pipesutk2015/
---