PiPES: Possibilities in Postsecondary Education and Science for Rural Appalachian Youth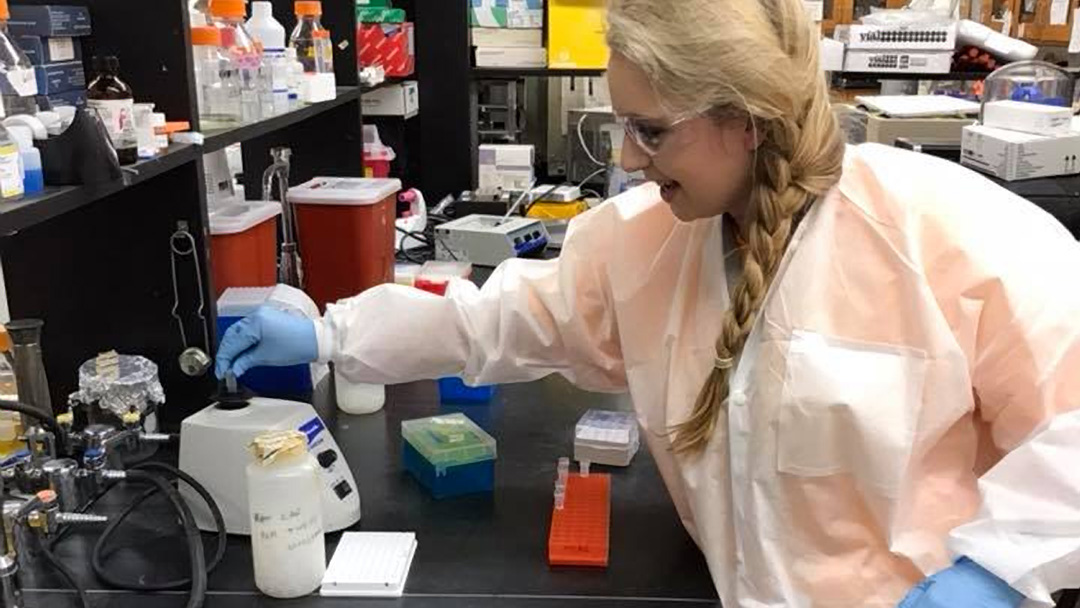 Project Website(s)
Abstract

Recruiting more research scientists from rural Appalachia is essential for reducing the critical public health disparities found in this region. As a designated medically underserved area, the people of Appalachia endure limited access to healthcare and accompanying public health education, and exhibit higher disease incidences and shorter lifespans than the conventional U.S. population (Pollard & Jacobsen, 2013). These health concerns, coupled with the fact that rural Appalachian adults are less likely to trust people from outside their communities, highlights the need for rural Appalachian youth to enter the biomedical, behavioral, and clinical research workforce. However, doing so requires not only the specific desire to pursue a science, technology, engineering, math, or medical science (STEMM) related degree, it also requires the more general desire to pursue post-secondary education at all. This is clearly not occurring in Tennessee's rural Appalachian regions where nearly 75% of adults realize educational achievements only up to the high school level.

Although a great deal of research and intervention has been done to increase students' interest in STEMM disciplines, very little research has considered the unique barriers to higher education experienced by rural Appalachian youth. A critical gap in past interventions research is the failure to address these key pieces of the puzzle: combatting real and perceived barriers to higher education and STEMM pursuits in order to increase self-efficacy for, belief in the value of, and interest in pursuing an undergraduate degree. Such barriers are especially salient for rural Appalachian youth.

Our long-range goal is to increase the diversity of biomedical, clinical and behavioral research scientists by developing interventions that both reduce barriers to higher education and increase interest in pipeline STEMM majors among rural Appalachian high school students. Our objective in this application is to determine the extent to which a multifaceted intervention strategy combining interventions to address the barriers to and supports for higher education with interventions to increase interest in STEMM fields leads to increased intentions to pursue an undergraduate STEMM degree. Our hypothesis is that students who experience such interventions will show increases in important intrapersonal social-cognitive factors and in their intentions to pursue a postsecondary degree than students not exposed to such interventions. Based on the low numbers of students from this region who pursue post-secondary education and the research demonstrating the unique barriers faced by this and similar populations (Gibbons & Borders, 2010), we believe it is necessary to reduce perceived barriers to college-going in addition to helping students explore STEMM career options. In other words, it is not enough to simply offer immersive and hands-on research and exploratory career experiences to rural Appalachian youth; they need targeted interventions to help them understand college life, navigate financial planning for college, strategize ways to succeed in college, and interact with college-educated role models. Only this combination of general college-going and specific STEMM-field information can overcome the barriers faced by this population.

Therefore, our specific aims are:

Specific Aim 1: Understand the role of barriers to and support for higher education in Appalachian high school students' interest in pursuing STEMM-related undergraduate degrees. We will compare outcomes for students who participate in our interventions, designed to proactively reduce general college-going barriers while increasing support systems, to outcomes for students from closely matched schools who do not participate in these interventions to determine the extent to which such low-cost interventions, which can reach large numbers of students, are effective in increasing rural Appalachian youth's intent to pursue STEMM-related undergraduate degrees.
Specific Aim 2: Develop sustainable interventions that decrease barriers to and increase support for higher education and that increase STEMM-related self-efficacy and interest. Throughout our project, we will integrate training for teachers and school counselors, nurture lasting community partnerships, and develop a website with comprehensive training modules to allow the schools to continue implementing the major features of the interventions long after funding ends.

This research is innovative because it is among the first to recognize the unique needs of this region by directly addressing barriers to and supports for higher education and integrating such barriers-focused interventions with more typical STEMM-focused interventions. Our model provides opportunities to assess college-going and STEMM-specific self-efficacy, outcome expectations, and barriers/supports, giving us a true understanding of how to best serve this group. Ultimately, this project will allow future researchers to understand the complex balance of services needed to increase the number of rural Appalachians entering the biomedical, behavioral, and clinical research science workforce.

Dissemination Strategies

Peer-reviewed articles, national and regional conference presentations.

Project Evaluation(s)

Resources for Sharing

Not yet available.
Students from Campbell, Union, and Monroe counties enjoyed a three day summer camp at the University of Tennessee in June to learn about career options, university life, and STEMM!
Highlights from the 2017 PiPES Summer Camp held at the University of Tennessee. Additional information is on our website: pipes.utk.edu
The inaugural PiPES Summer Camp was held Jun 7-9, 2016 at the University of Tennessee.
Project Audience
High School students, school counselors, teachers, administration
Subjects Addressed
Rural Appalachian youth, Social Cognitive Career Theory, postsecondary awareness, STEMM awareness.