National Diabetes Month – November, 2017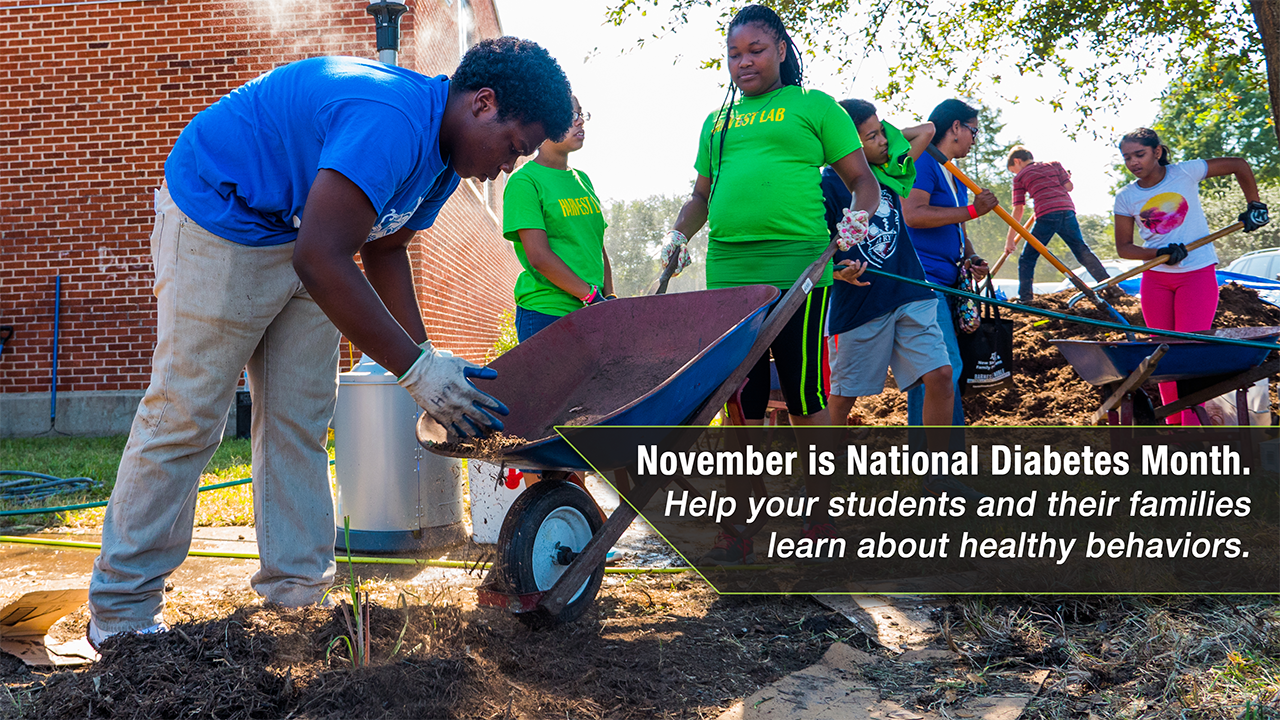 November is National Diabetes Month.
Help your students and their families learn about healthy behaviors.
Download posters from the Discover Health/Descrube Salud project.
See how the Great Lakes Science Center is introducing students to research related to diabetes, obesity and cardiovascular disease.
http://www.biomedtechstem.org/
Explore the web-based resources available from the Genetic Science Learning Center.
http://learn.genetics.utah.edu/content/metabolism/
---