Be a Superhero Vet Lessons!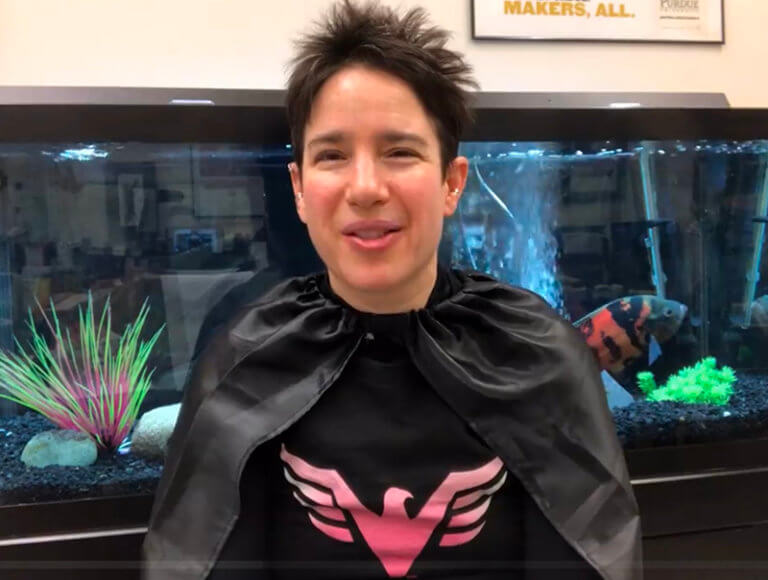 Summary
DO you have what it takes to be a veterinary superhero? Find out:
https://www.facebook.com/watch/PurdueVeterinaryMedicine/2643093385909814/?_ga=2.236599236.413540422.1621858239-1069545384.1607981611
Resource Information
Resource Type:
lesson-plan
Grade Range:
Primary Elementary (Grades K-2)
Intermediate elementary (Grades 3-5)
Resource Topics:
Health and Disease
Human and Animal Biology
Microbiology
Anatomy
Help and Support
Teaching Resources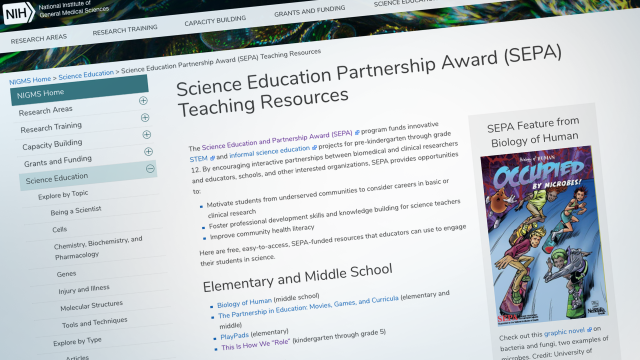 Innovative STEM and informal science education projects for pre-kindergarten through grade 12 from the SEPA Community featured by National Institute of General Medical Sciences (NIGMS).
PATHWAYS, free basic biomedical science resources from NIGMS and Scholastic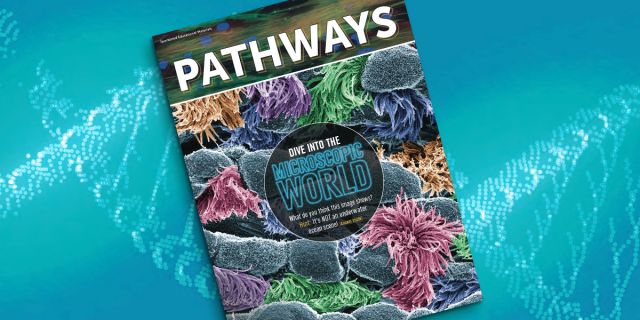 A collection of free resources from NIGMS and Scholastic that teaches students about basic science and research careers. In this issue: microscopes and imaging. http://www.scholastic.com/pathways/