Inquiring into biodiversity & health
View Publication
http://nihsepa.org/sites/sepa/files/Publications/Peabody/Fawcett_Peabody.pdf
Abstract
Permission to post granted by Laura Fawcett on 1/5/2006. Communication on file.
SEPA Connections
Associated Institution:
Department:
Peabody Museum of Natural History
Address:
170 Whitney Ave. PO Box 208118
New Haven, CT 06520-8118
Publication Contact(s):
Email:

laura.fawcett@yale.edu
Help and Support
Teaching Resources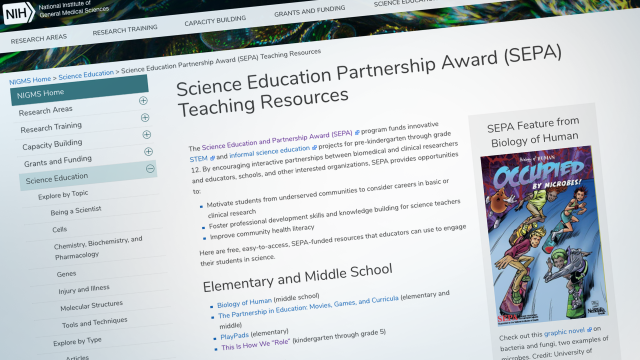 Innovative STEM and informal science education projects for pre-kindergarten through grade 12 from the SEPA Community featured by National Institute of General Medical Sciences (NIGMS).
PATHWAYS, free basic biomedical science resources from NIGMS and Scholastic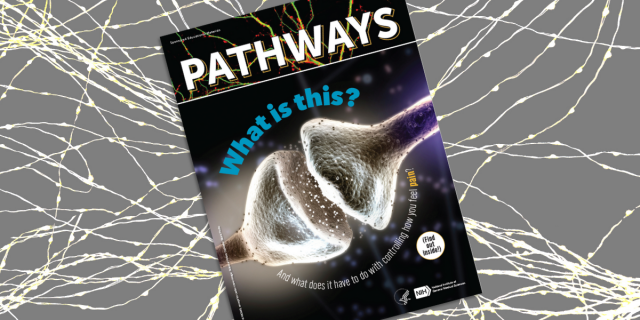 A collection of free resources from NIGMS and Scholastic that teaches students about basic science and research careers. In this issue: the brain and anesthesia. http://www.scholastic.com/pathways/