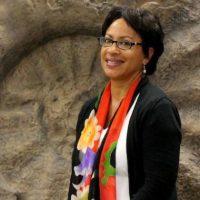 Department:
Education and Outreach
Position(s):
Assistant Director
Current SEPA Project
---
Lisa joined the UCMP in July 2012 as Director of Education and Outreach. She comes to the UCMP after a 22-year history at San Francisco State University where she held positions of Professor of Geosciences and Associate Dean of the College of Science and Engineering. She taught undergraduate classes in paleontology, historical geology, and oceanography, and guided research projects with graduate students in Miocene diatoms of the Monterey Formation of CA, and fossil cold seep assemblages in the Franciscan Complex.