Mónica D. Ramírez-Andreotta, MPA, PhD
Pronouns:
she/her/hers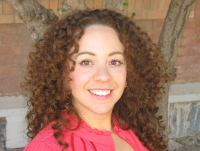 Department:
The Department of Environmental Science
Position(s):
Associate Professor
Current SEPA Project
---
Dr. Ramírez-Andreotta was born and raised in Tucson, AZ, home to the Tohono O'odham and Yaqui and within 100 km of the U.S. – MX border line; a symbolic boundary reminding us of the 1983 La Paz Agreement to protect, conserve, and improve the environment of the border region. She is 2nd generation Mexican American/Chicana dedicated to environmental protection. "Bearing witness" to social and environmental resiliency and degradation completely changed the way she saw and experienced "health". Health no longer became synonymous with biomedical services; it was about the interconnectedness among ecosystem services and human health and well-being. Now, she is an environmental health scientist inspired by the possibility that through partnerships with EJ communities, she may be able to elicit structurally change. Currently, she serves as a cultural knowledge broker in participatory research and develops and implements programs with, and for community health workers and communities in the areas of pollution prevention, climate change, environmental sustainability and resiliency, and monitoring. She builds trust across cultures and translate data into forms that are adaptable and useful for community members as well as other stakeholders in efforts to shift the balance of power. Her laboratory uses an EJ framework to investigate the fate and transport of pollutants in environmental systems, phytotechnologies, low-cost monitoring tools, exposure pathways, cultural models of communication, and methods to improve environmental health literacy. She is an associate professor of Environmental Science with joint appointments in the College of Public Health and Global Change at the University of Arizona (UA). Dr. Ramírez-Andreotta is the Director of two co-created community science programs called Gardenroots and Project Harvest, partnering with EJ communities to answer their research questions. She is also the Director of the University of Arizona's National Institute of Environmental Health Sciences (NIEHS) Superfund Research Program's Research Translation Core, serving as a boundary-spanning individual and facilitating communication of research findings to all stakeholders. With a PhD in Soil, Water and Environmental Science and a minor in Art, she is a transdisciplinary researcher in the purest sense. She received a B.A. degree in Ecology and Evolutionary Biology, a B.A. degree in Studio Art with a minor in Spanish, and a Master's of Public Administration from Columbia University. She was the recipient of the 2019 American Association for the Advancement of Science Early Career Award for Public Engagement with Science, the 2018 Science and Engineering Excellence Award for Campus-Community Outreach for STEM Diversity, 14th Annual Karen Wetterhahn Award from NIEHS, selected for the 2016 U.S. – Mexico Border Health Commission's Leaders Across Borders Program, and completed a Science and Art Communication Fellowship. Since 2020, she has been serving as an associate editor for Environmental Justice and Journal of Exposure Science and Environmental Epidemiology (as of May 2022 she now sits on the Editorial Review Board).
Associated SEPA Project(s)