Small Museum Research Collaborative: Exhibit-based Outreach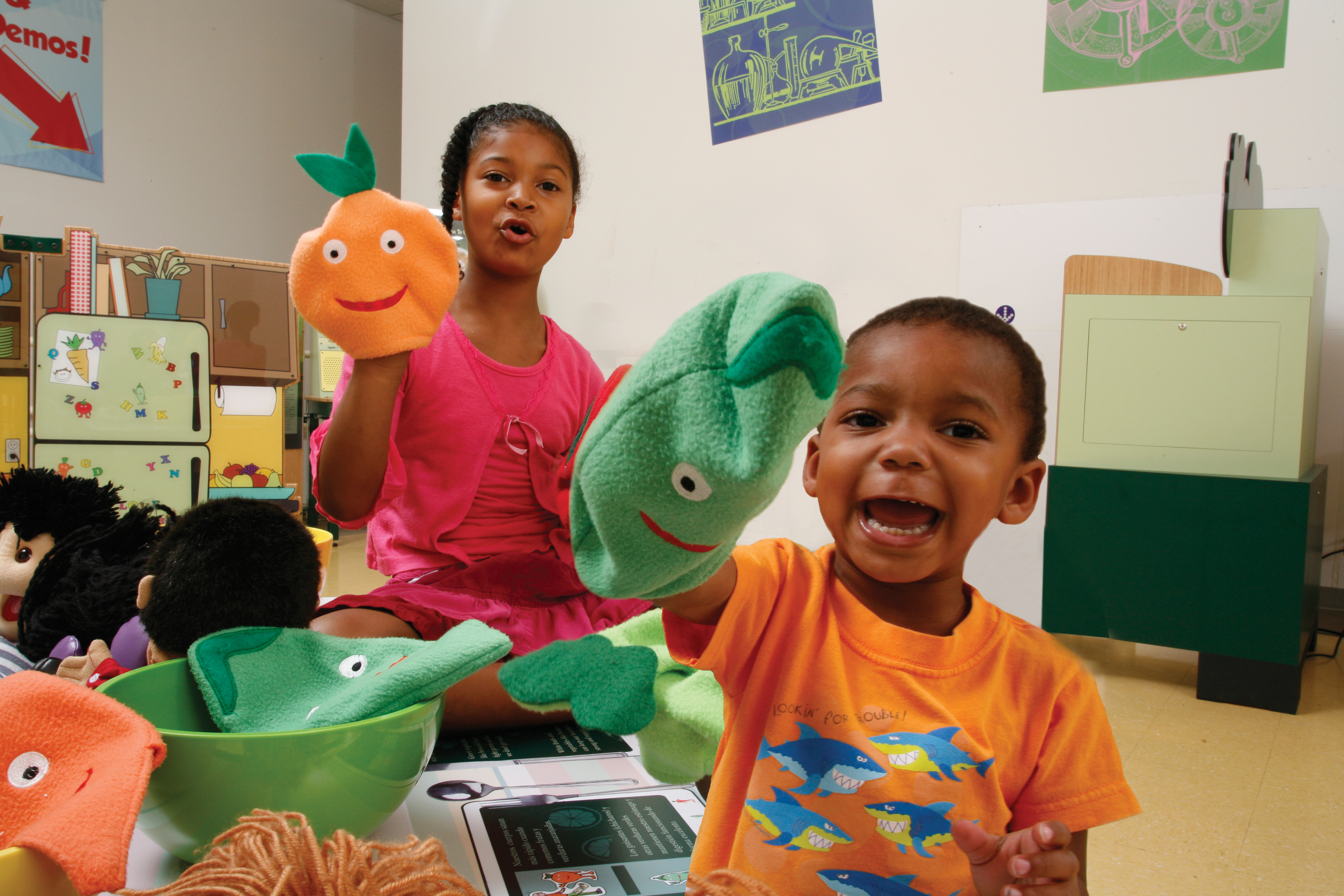 Project Website(s)
Project Description

The SMRC exhibition project has three primary goals: 1) Promote intergenerational learning about healthy nutrition and physical activity by creating exhibits and educational materials that are family-friendly and engage adults children and Latino families. 2) Present clinical research methods and outcomes that advance our understanding of nutrition and physical activity to increase visitors- scientific literacy and encourage them to make informed healthy choices. 3) Build on visitor understanding of healthy nutrition and physical activity with practical applications and better understanding of barriers and solutions.

Abstract

The Oregon Museum of Science and Industry (OMSI) in collaboration with the Small Museum Research Collaborative (SMRC) created a series of small bilingual (English/Spanish) exhibitions for national tour to small museums. The exhibitions focus on research in nutrition and physical activity and its applications to personal and family wellness. We created five traveling exhibitions: 800 ft2 and 400 ft2 Every Body Eats exhibitions, 800 ft2 and 400 ft2 Let's Get Active exhibitions, and a 500 ft2 Eat Well, Play Well/Come bien, juega bien exhibition. OMSI's SMRC partners brought the experiences and resources of five geographically and thematically diverse small museums to the project.  Front-end, formative, remedial, and summative evaluation studies were conducted with family audiences at OMSI and SMRC sites. To extend the visitor experience OMSI and SMRC produced educational materials and programs including a website, teachers' guides,  staff training, and take-home activities.  The project was developed with the support of local research scientists at the Oregon Health & Science University's (OHSU) General Clinical Research Center (GCRC) and other experts in nutrition and fitness research, health care, and education. The project's audience is family and K-5 school group visitors to small science and children's museums in rural and small urban communities nationwide. Latino families are  a priority audience for the project. Each of the traveling exhibitions tours to three venues a year for a minimum of eight years. We conservatively estimate that over two million people will visit the exhibitions during their national tours.

Dissemination Strategies

Tour both exhibitions to five SMRC partner small museums for collaborative evaluation and further development of exhibits and programs. Create exhibitions that meet needs of small venues (e.g. cost size content complexity) and disseminate for rent nationally (three venues per year for a minimum of 8 years).

Project Evaluation(s)

Evaluation of Exhibitions – The exhibitions will be thoroughly evaluated through front-end formative remedial and summative evaluation. Front-end research for nutrition (Exhibit 1) is complete. Sixty-five children and 131 adults were interviewed at OMSI and at the five SMRC partner sites. Our external evaluator Patty McNamara assisted with the interview design and analyzed the data; museum staff at each site conducted the interviews in English and Spanish (at three sites). These interviews offered children and adults a chance to make and explain snack and 'healthy food' choices; describe what 'calories' and 'nutrients' are; identify barriers to healthy eating; and discuss what sources they rely on for nutrition information. We are currently conducting similar front-end interviews to explore adults' understanding of fitness and clinical research methods. OMSI is leading formative evaluation for both exhibitions and just completed work on nutrition prototypes. Six exhibit prototypes were constructed and tested with OMSI visitors in both English and Spanish. Naturalistic observations and post-use interviews identified revisions needed to improve the mechanics materials and user interface of the prototypes as well as 'family-friendliness.' A total of 474 people in 203 groups were observed and one person from each group was interviewed. Our SMRC partners advisors and external evaluator reviewed the prototypes during meetings at OMSI in September. This process will be repeated for the fitness exhibition next year. Ms. McNamara's front-end report and OMSI's formative report will be posted on the OMSI website. Remedial evaluation of the exhibitions will take place at OMSI and at SMRC sites during the exhibits' tour to the partner museums. The external evaluator will guide the remedial evaluation with support from OMSI and SMRC staff. OMSI staff will use this information to revise the exhibits before they are circulated to a wider national audience. The external evaluator will lead the summative evaluation of both exhibitions at two non-SMRC rental sites. Several different techniques will be used to collect data on the nature and quality of family group experiences. These will include unobtrusive observations as visitors tour the exhibition and cued interviews and cued questionnaires conducted with family groups who have seen the exhibition. Evaluation of Educational Programs and Materials – Formative evaluation of the teachers' guide group and distance-learning programs and website will occur at OMSI as they are developed. Remedial and summative evaluation by the external evaluator will parallel the exhibition remedial and summative at OMSI SMRC sites and rental sites. Partners will meet at the last SMRC venue to perform a critical review of the exhibition and educational products. Ms. McNamara will compile the data collected at each site as well as the information gathered during the critical review to make recommendations for remediation. Evaluation of SMRC – Ms. McNamara will interview and survey staff at both OMSI and the partner museums throughout the course of the project. This staff input will guide the structure and activities of the collaborative. She will also conduct a summative evaluation of the SMRC collaborative process in Year 5 of the project.

Resources for Sharing

1) 700-square-foot bilingual (English & Spanish) exhibition about healthy nutrition for national tour to small museums. Two copies will be available for rent. 2) 700-square-foot bilingual (English & Spanish) exhibition about physical activity for national tour to small museums. Two copies will be available for rent. 3) Project website about the exhibitions. 4) Teachers- guides to the exhibitions. 5) Take-home family guide to the exhibitions. 6) Educational programs and demonstrations about healthy eating and physical activity.
Project Audience
Small museum visitors: families with children ages 5-10 school groups grades K-5 Latino families and students
Subjects Addressed
Nutrition physical activity clinical research healthy choices