Biohealth Learning Lab and Makerspace for the Community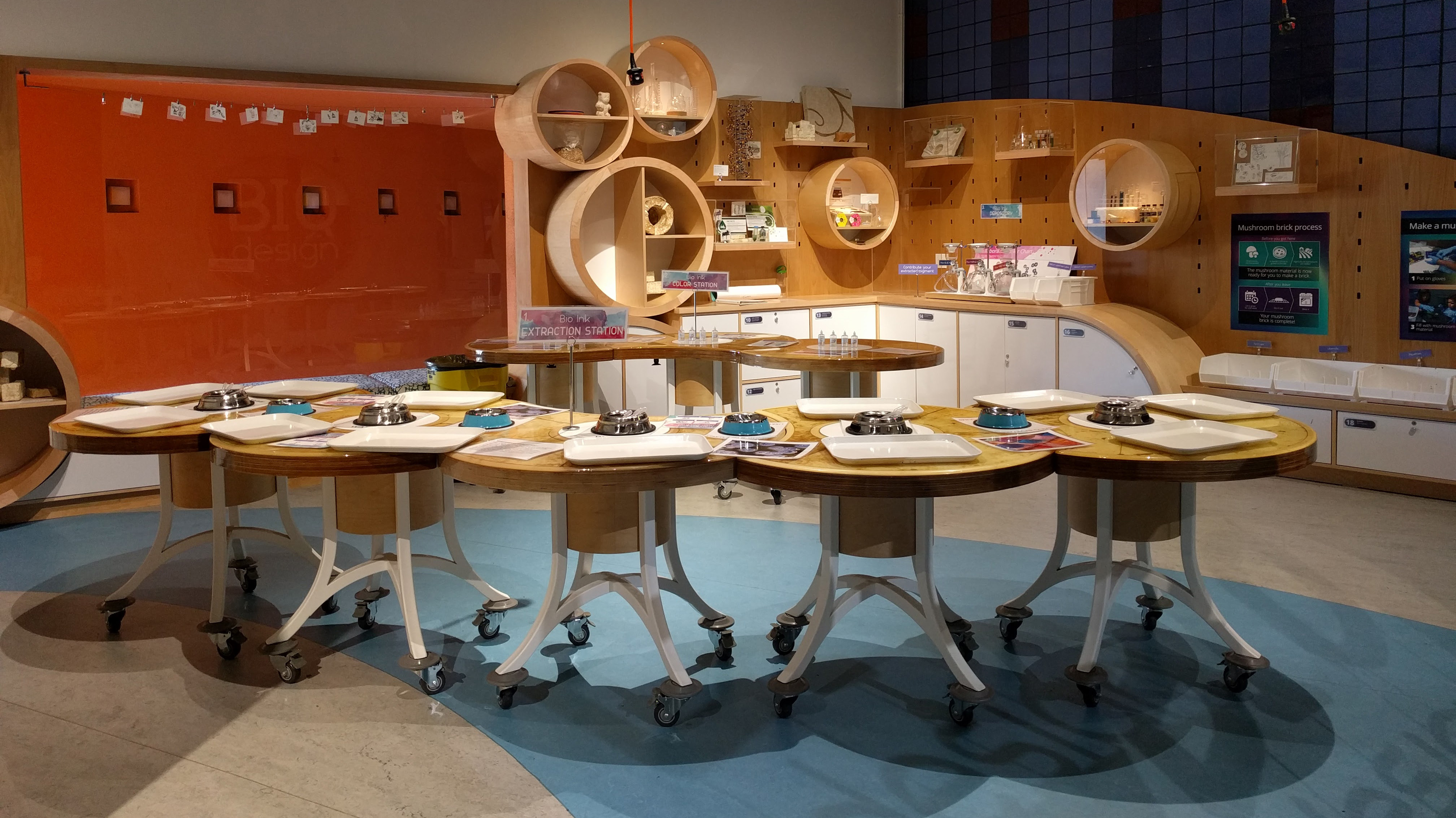 Project Website(s)
SciEd Conference Poster
To view or download the SciEd Conference Poster click the link below.

SciEd Conference Poster
Project Description

Biology has become a powerful and revolutionary technology, uniquely poised to transform and propel innovation. The skills, tools, and implications of using biological systems to design solutions to global challenges, however, are still largely foreign and inaccessible to the general public. Industries of today and tomorrow need creative, independent problem solvers, yet early biology education is often still very didactic and memorization heavy. We need new ways to inspire and equip young people from diverse backgrounds to meaningfully participate in the landscape of modern biology.

In response to this need, The Tech created the Biotinkering Lab as an experimental museum  bio-makerspace and learning lab. This approach was chosen because of the demonstrated effectiveness of making, tinkering, and design challenge learning to foster confidence, creative capacity, and problem-solving skills in diverse participants. We are currently developing a repertoire of novel hands on and bio-making experiences to activate our space and make biotechnology accessible to everyone. We hope that the Biotinkering Lab will lead the way in doing for biology what the makerspace movement has already done for engineering.

Abstract

In recent decades, biology has become a powerful and dynamic tool for innovation and change. Knowledge of and access to these advances, however, is still very limited for most students and the general public. To help bridge this gap and explore new ways to inspire young people from diverse backgrounds to participate in these emerging fields, we created The Biotinkering Lab. With our SEPA grant, we are using this experimental bio-makerspace and learning lab to develop and test a new approach to biology education: biotinkering.

Our novel approach blend elements of traditional scientific inquiry with the engineering-focused practices of making, tinkering, and design challenge learning and apply them to biology. We are creating a repertoire of novel and accessible biotinkering activities that empower people of all ages to use biology as a creative and problem-solving medium. Visitors to our space can use living mushroom mycelium to grow bricks, turn pigment harvested from bacteria into color-changing paint, design a microbe culture to manufacture custom biomaterial, make colorful markers with a secret DNA message, use materials produced in algae to create string, and more! These activities all aim to authentically engage young people with biology as a personally relevant process by supporting learner creativity, agency, and choice.

This invitation to participate in science through biotinkering instead of observing or replicating the science of others empowers audiences not well served by traditional models, so can help promote much-needed diversity in the STEM pipeline.

Additional Information

Activities Developed

CRISPR in Yeast – Use a cutting-edge new scientific tool tool to edit the DNA in living yeast.
Bacterial Inks – Harvest, tinker, and create art with color-changing pigment produced by bacteria.
Ancient DNA Stories – Uncover the stories of people who lived thousands of years ago using DNA.
Making with Microbes – Collaborate with tiny living organisms to design, mix, and grow a biomaterial.
Draw with DNA – Build a marker with custom-made ink infused with a secret DNA message.
Cabbage Inks – Harvest, tinker, and create art with color-changing pigment from a living thing.
Algae String – Design and create colorful string using biological building blocks from seaweed.
Project video for the 2022 NSF STEM for All video showcase. This video won a Facilitator's Choice Award.