What Are the LEAH Knox Scholars Up To?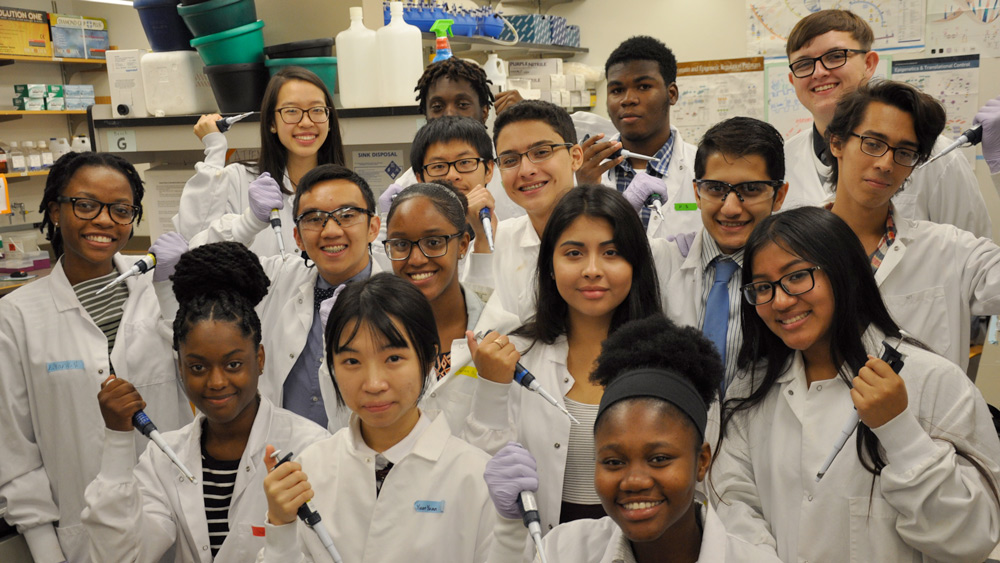 Upcoming Events
On April 26th, the LEAH Knox Scholars will gather at the Tufts Medical Center as part of a Meet the Scientists Series to meet with Libby Hohmann, MD, infectious disease specialist and physician director of the Partners Human Research Committees at Massachusetts General Hospital, Boston.
In addition to hearing Dr. Hohmann speak about the scientific process and infectious disease, students will participate in an exercise to help them understand the dynamics of microbiome ecology by modeling disturbance events in the human digestive system microbiome.
On May 29th, Meet a Scientist Series will bring LEAH Knox Scholars together to explore Entrepreneurship in Science with Rox Anderson, MD, FAAD, and Sameer Sabir, a leading entrepreneur in medical technology.
Notes from Summer 2017 and a look at Summer 2018
In summer 2017, the first pilot of the LEAH Knox Scholars track enrolled 16 students in an intensive summer training program at MIT. The four-week, 30 hour-per-week experience focused on the basic skills of modern molecular biology. Participants learned a comprehensive set of laboratory techniques: lab safety, working with chemical and biological hazards, sterile technique, bacterial culture, DNA isolation, characterization, sequencing, and other basic lab techniques. Most participants had no prior lab experience; reporting that either their respective school had no lab or the teacher rather than the student performed some basic techniques (i.e., growing bacteria).
For Summer 2018, 26 students will enroll in the program at MIT, and 8 of the students from last summer will be placed in academic- or hospital-based labs to put their skills to use. The LEAH Knox Scholars program staff are in the midst of recruiting for these 26 new students and received over 50 applications for these 26 spots!
---