More than One Million Downloads!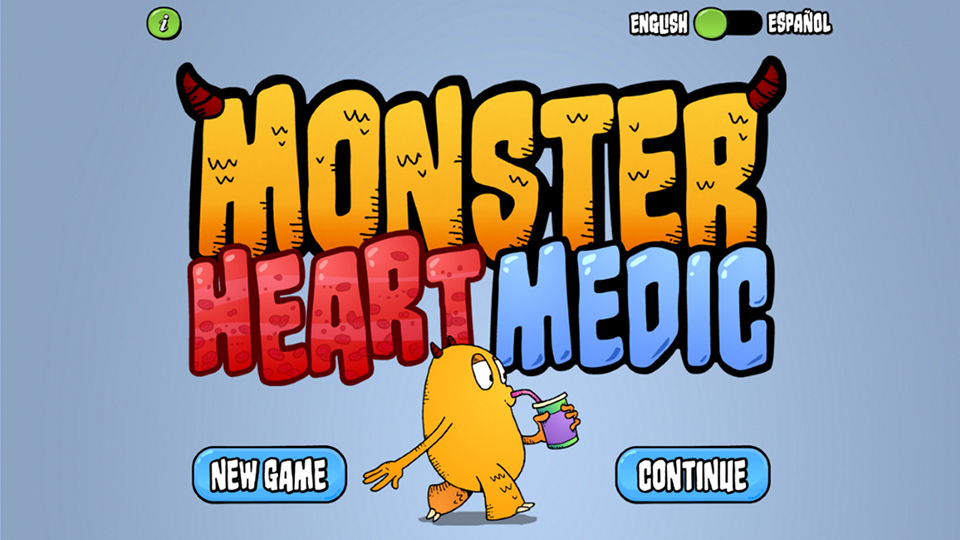 Learn More
https://nihsepa.org/project/play-pads-mobile-educational-health-science-activities-for-children-in-hospitals/
Since its inception, Monster Heart Medic, along with associated educational apps in The Lawrence Hall of Science's apps family, have had more than 1 million downloads. That's nothing to sneeze at!
---
Darrell Porcello, Ph.D., with The University of California Berkeley's Lawrence Hall of Science, and in partnership with the University of California San Francisco Benioff Children's Hospital in Oakland, created a new suite of mobile apps to foster healthy habits among families visiting children's hospitals and the general public. The four apps: DIY Human Body, Monster Heart Medic, I Got This: An Interactive Story, and Space Chef, use different educational approaches, narratives, and gameplay styles to establish relevant connections to health topics for 'tweens and teens.
DIY Human Body allows families and educators to investigate and learn about the human body at home, at school, or anywhere through step-by-step instructions for 13 easy to use, hands-on activities, plus related videos. Monster Heart Medic is an educational adventure game that uses animated monster stories, interactive simulators, arcade games, and virtual diagnostic tests to explore the cardiovascular system and how it's affected by healthy living. I Got This is an interactive, first-person, educational story that follows a young teenage girl who discovers that she has type 2 diabetes, one of the fastest growing diseases in the United States. Space Chef is a fast-paced action game designed to provide a starting point for building healthy meals using simple, readily-available, and nutritious ingredients.
All PlayPad apps are completely free. DIY Human Body, Monster Heart Medic, and I Got This are available in both English and Spanish.
---