Gaming Update: Know Tobacco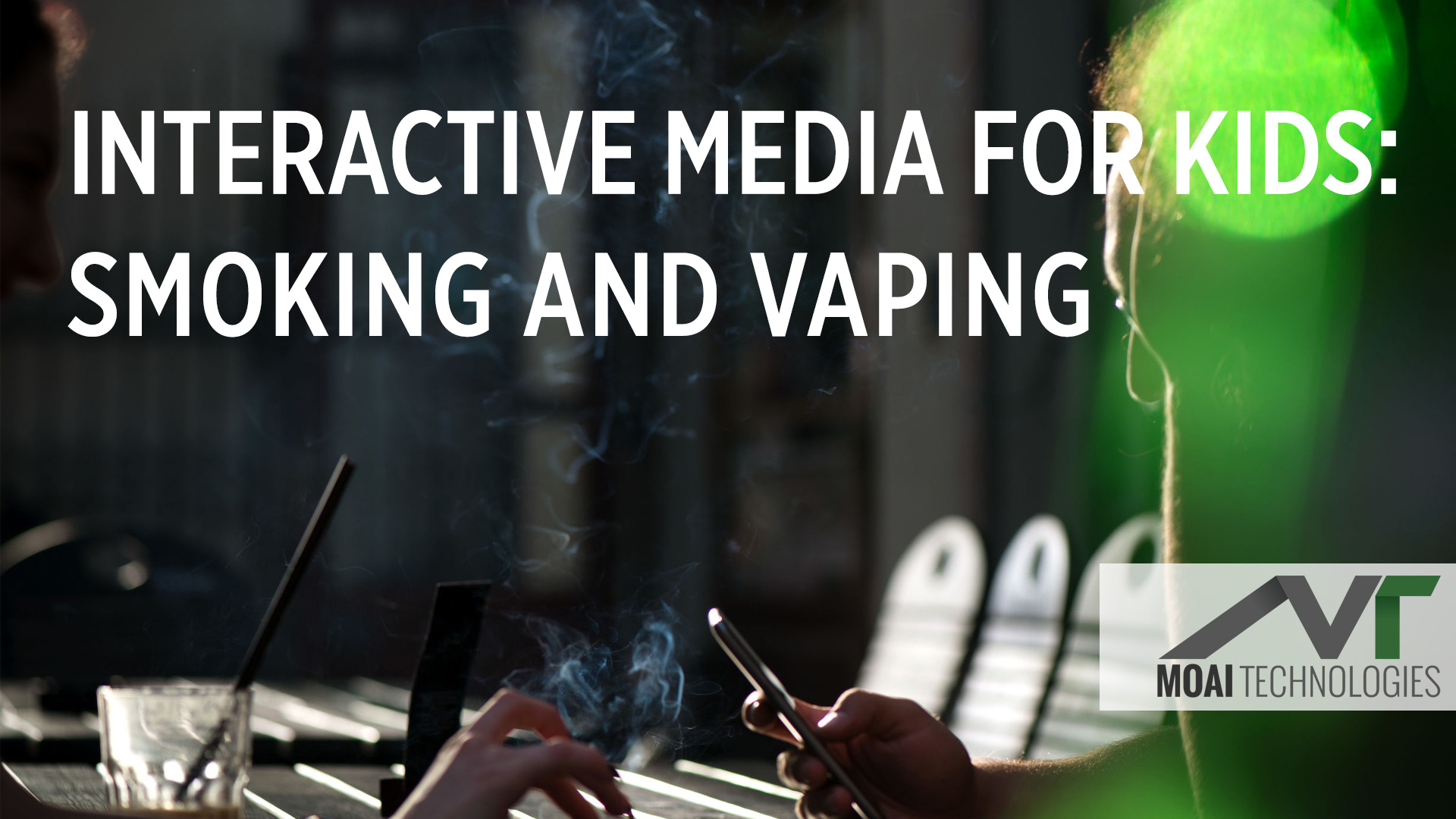 Students are increasingly using technology for learning. Much of the available print materials about tobacco products may appear outdated and static. MOAI Technologies is developing an online interactive learning game suite to capture the interest of young students to learning about these products and the effects they have on the human body—especially for the relatively recent phenomenon of vaping. Whereas cigarette smoking in youth has decreased in recent years, the use of e-cigarettes has taken over satisfying the adolescent demand for nicotine products in the past 3–5 years. Material on vaping has not kept up with this trend and will thus be an important aspect of the product's development.
The product will contain in-depth information on the following topics relating to smoking and vaping:
The role of nicotine in addiction.
How nicotine use affects the brain.
Various types of tobacco/nicotine products, especially those associated with smoking and vaping.
The chemical contents of commercial tobacco/nicotine products.
Damage to body organs and diseases caused by smoking and vaping.
Statistics and the use and effect of smoking and vaping products.
The marketing of smoking and vaping products.
Research reported in this publication was supported by the National Institute of General Medical Sciences of the National Institutes of Health under Award Number R44GM130155. The content is solely the responsibility of the authors and does not necessarily represent the official views of the National Institutes of Health.
---