Fourteen New SEPA Projects Funded in 2020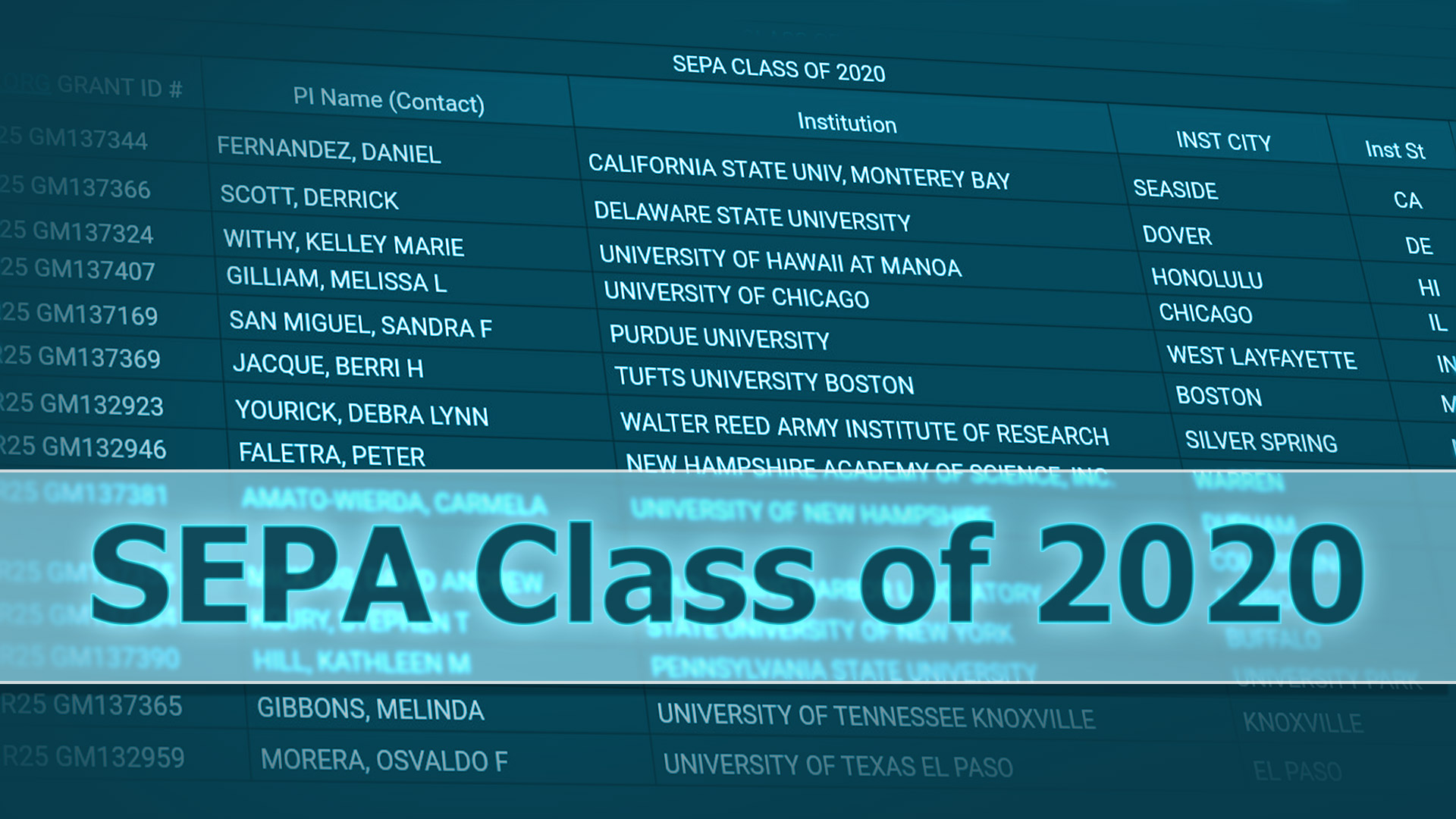 The Science Education Partnership Award (SEPA) program of the National Institute of General Medical Sciences (National Institutes of Health) has made 14 grant awards to project representing institutions in 12 different states. The SEPA program supports PK-12 and informal science education activities that enhance the diversity of the biomedical, behavioral and clinical research workforce and foster a better understanding of NIH-funded biomedical, behavioral and clinical research and its public health implications.
The new project principal investigators and their institutions are listed below.
Fernandez, Daniel; California State University, Monterey Bay
Scott, Derrick; Delaware State University
Withy, Kelley; University of Hawaii at Manoa
Gilliam, Melissa; University of Chicago
San Miguel, Sandra; Purdue University
Jacque, Berri; Tufts University Boston
Yourick, Debra Lynn; Walter Reed Army Institute of Research
Faletra, Peter; New Hampshire Academy of Science, Inc.
Amato-Wierda, Carmela; University Of New Hampshire
Micklos, David; Cold Spring Harbor Laboratory
Koury, Stephen; State University of New York
Hill, Kathleen; Pennsylvania State University
Gibbons, Melinda; University of Tennessee Knoxville
Morera, Osvaldo; University of Texas El Paso
New SEPA project pages for the new awardees will be available soon.
---