Take Initiative: DNA Day Engagement and You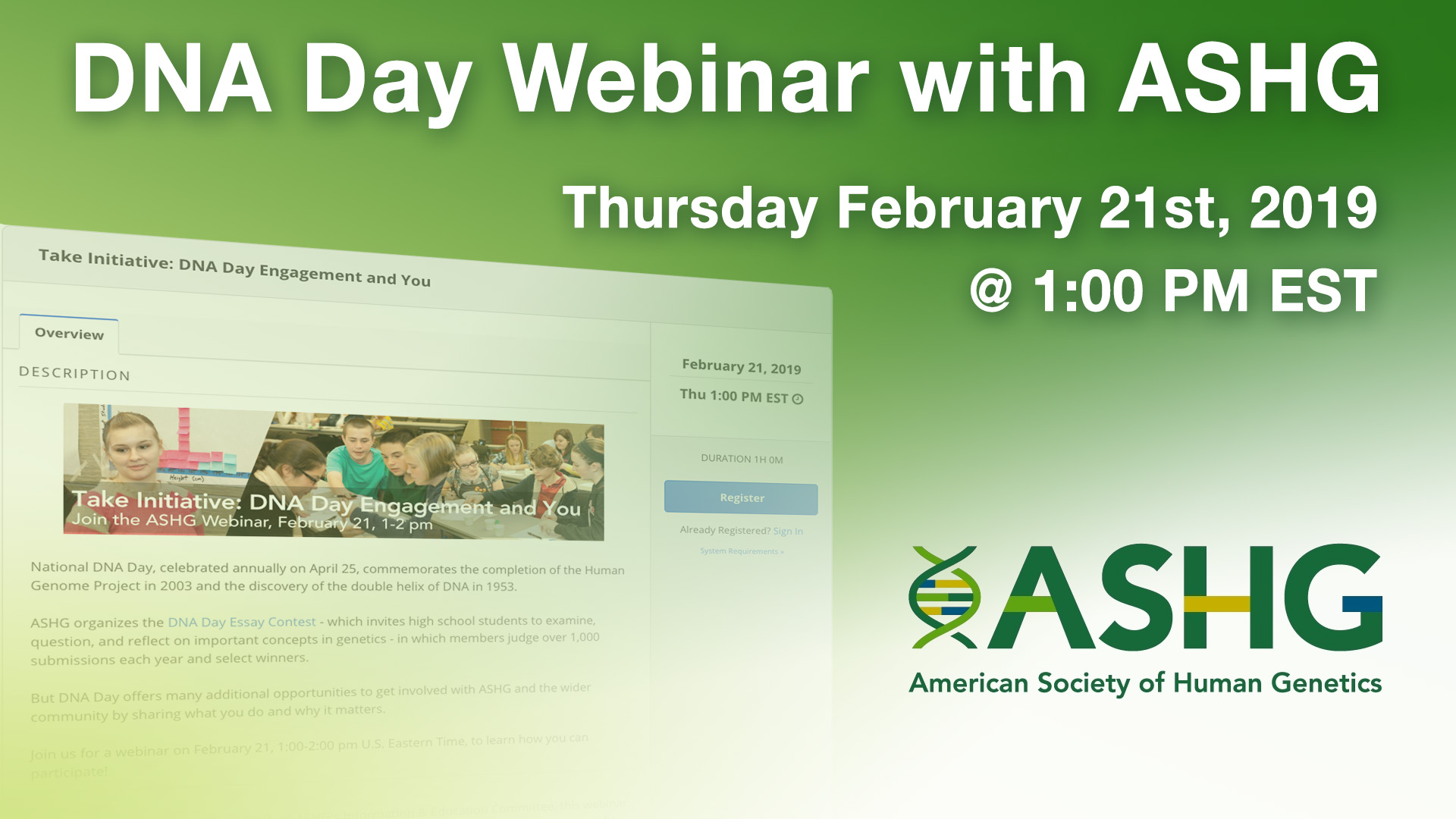 Learn More
https://www.pathlms.com/ashg/webinars/4934
National DNA Day, celebrated annually on April 25, commemorates the completion of the Human Genome Project in 2003 and the discovery of the double helix of DNA in 1953.
On February 21, 1:00-2:00 pm U.S. Eastern Time, join ASHG and the wider community to learn how you can participate on DNA Day by sharing what you do and why it matters.
Moderated by SEPA PI Maurice Godfrey, PhD, of ASHG's Information & Education Committee, this webinar will explore local, regional, and national opportunities for ASHG members and the wider scientific community to get involved and celebrate the value and potential of genetics.
Speakers:
Carla Easter, PhD, Chief of Education and Community Involvement at the National Human Genome Research Institute
Christina Vallianatos, PhD Candidate at the University of Michigan, and Founder and co-Director of Michigan DNA Day
---