Environmental Health Literacy Funding Opportunities (STTR and SBIR)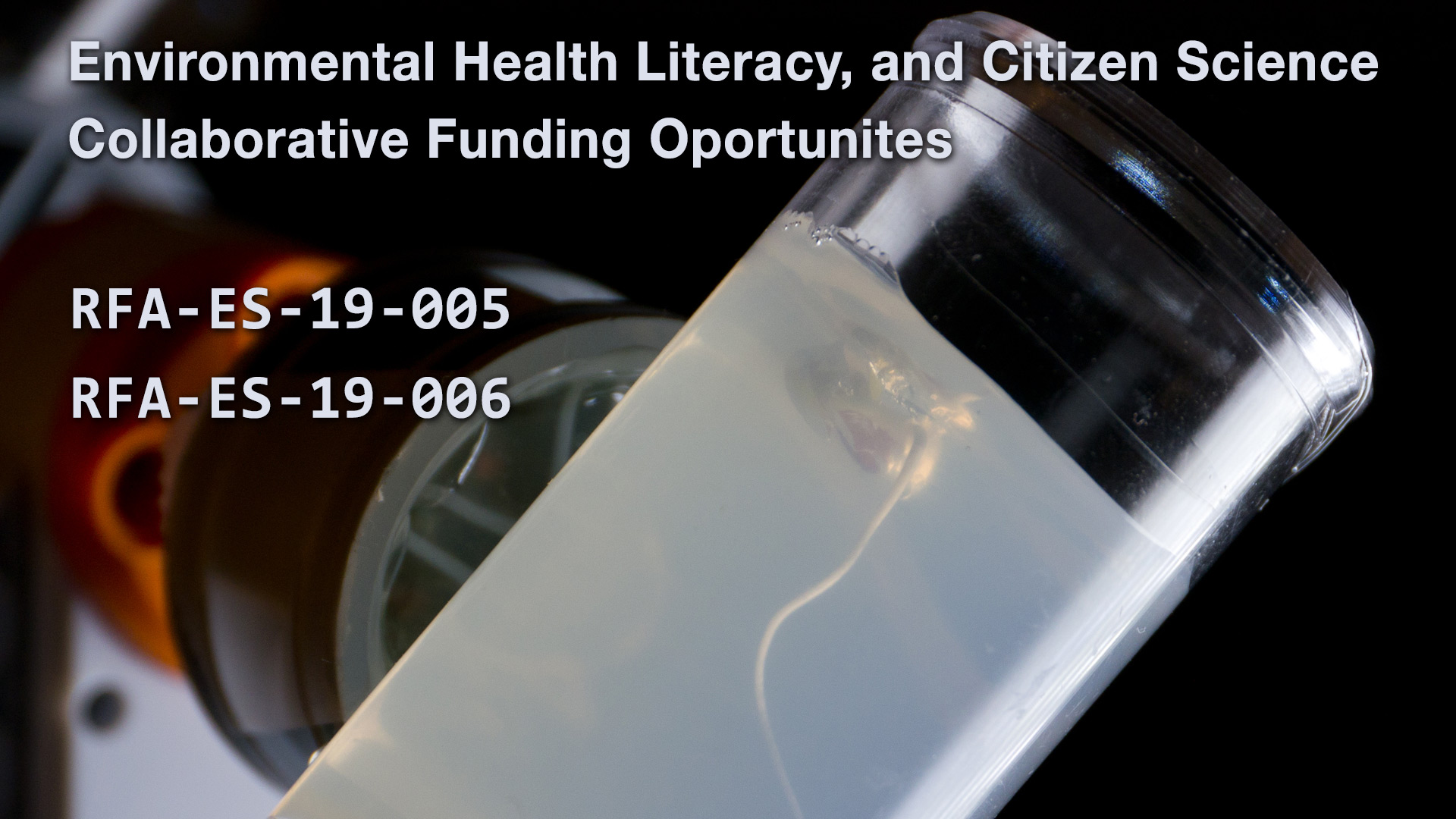 New Environmental Health Literacy Funding Opportunities (STTR and SBIR) from the National Institute of Environmental Health Sciences
The National Institute of Environmental Health Sciences (NIEHS) of the National Institutes of Health has launched two new grants programs for small business concerns in collaboration with environmental science researchers to develop novel tools, activities, or materials to build environmental health literacy. The programs may be aimed toward a variety of groups, including community members, health care and public health professionals, educators, and students of all ages.
NIEHS is interested in developing tools that build capacity, improve environmental health literacy, and support citizen science endeavors. In addition, there is a need for improved approaches for communicating Environmental Health Science concepts for diverse audiences, including K-12 education, undergraduate and graduate education, and information for health care professionals.
Each of the opportunities is listed below.
RFA-ES-19-005: Innovative Approaches for Improving Environmental Health Literacy
(R43/R44 Clinical Trial Not Allowed)
RFA-ES-19-006: Innovative Approaches for Improving Environmental Health Literacy
(R41/R42 Clinical Trial Not Allowed)
---