2020 Serious Play Conference (June 23-25, 2020) ONLINE This Year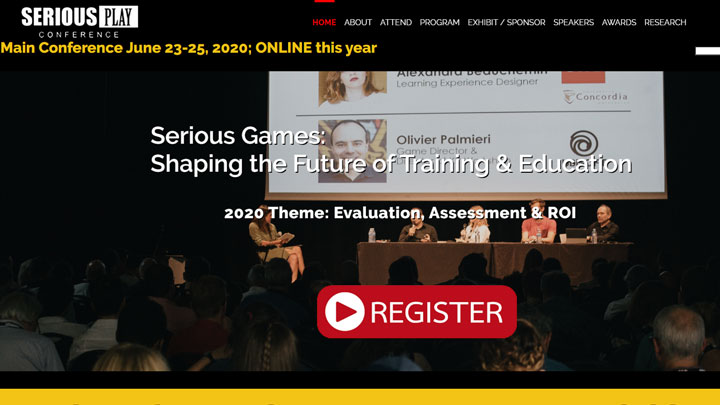 SEPA has participated in Serous Play since 2013 and has a growing portfolio of SEPA and SEPA-SBIR/STTR funded STEM games
This year there will be a funding workshop/panel of ~5 fed agencies, NIH SEPA included, with gaming programs.  Likely to be split the workshop into a couple of 60 – 90 min sessions
The Evaluation and Assessment theme should be of high interest to the SEPA community, even those not into gaming, due to the current, and future, need for distant learning resources and the associated evaluation tools
ROI – maybe this can be added to the next SEPA FOA?
EDTECH ROI – IS THE TECHNOLOGY WORTH IT?
https://todaysmoderneducator.com/2019/09/26/edtech-roi-is-the-technology-worth-it/#.Xtj2fDpKhGM
---