2019 Serious Play Conferences — Montreal and Orlando in July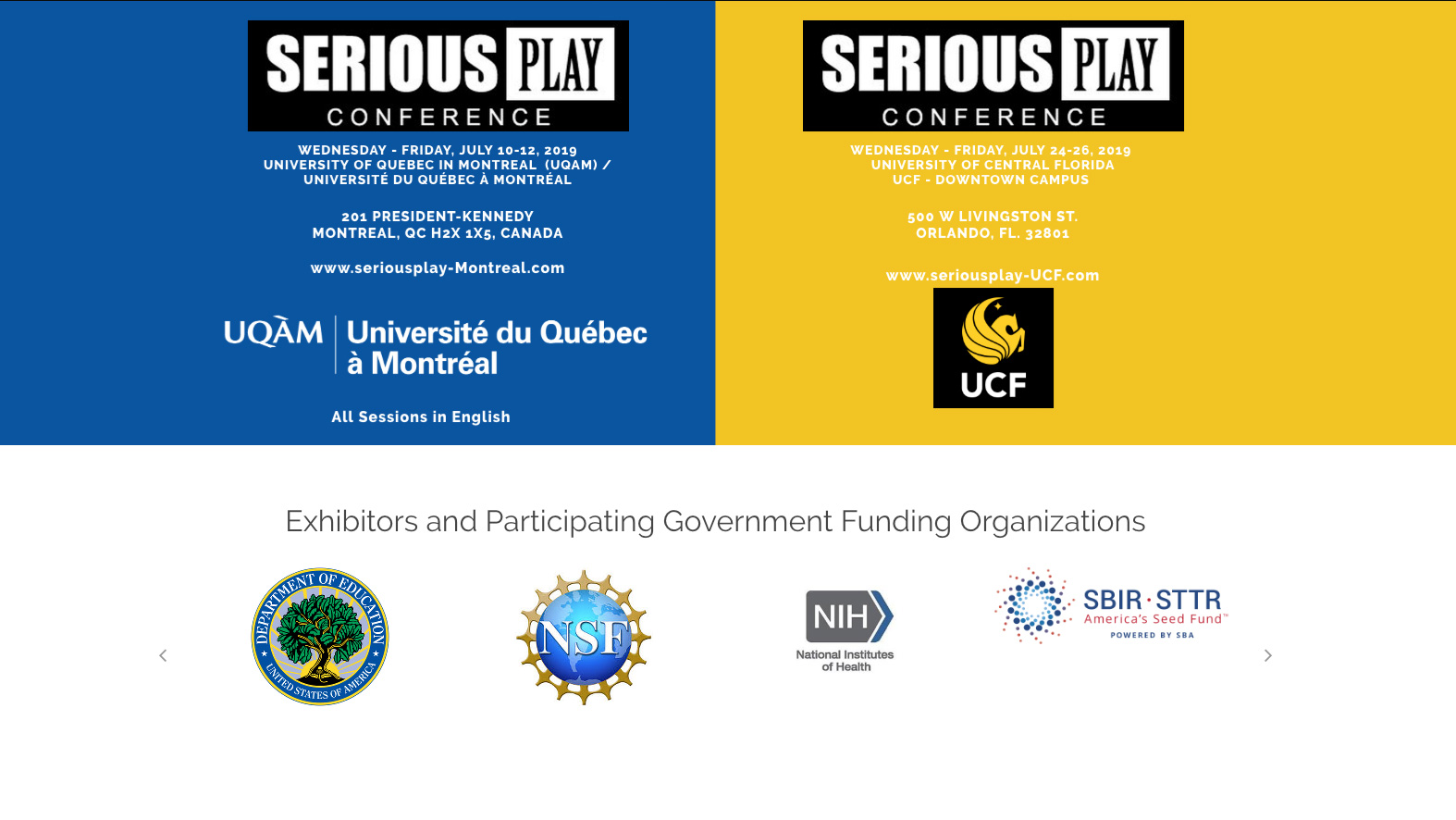 The Serious Play Conference is a leadership conference for both those who create serious games/simulations and those who implement game-based learning programs.
Sponsored in part by The National Institutes of Health (NIH), both conferences will feature a wide variety of interactive exhibits, presentations and training opportunities.
Visit the following links for detailed conference agendas.
Serious Play Conference – Montreal
Wednesday – Friday, July 10-12, 2019
Université Du Québec À Montréal / University Of Quebec In Montreal
https://seriousplay-montreal.com/2019-conference-program/
Serious Play Conference – Orlando
Wednesday – Friday, July 24-26, 2019
University of Central Florida (UCF)
https://seriousplay-ucf.com/2019-conference-program/
---