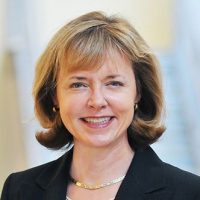 Department:
Center for Educational Outreach
Position(s):
Associate Provost
Faculty Development and Institutional Research

Senior Associate Director
Center for Educational Outreach

Professor
School of Health Professions

Professor
Family and Community Medicine

Editorial Director
BioEdOnline.org
SuperSTAAR.org
Current SEPA Project
---
Baylor College of Medicine's Center for Educational Outreach has a long history of SEPA- and other NIH-funded education collaborations. These projects include BrainLink, MicroMatters, My Health My World, The Environment as a Context for Opportunities in Schools (ECOS), The Learning Brain, Foundations for Student Success, Gene U Inquiry-based Genomics Learning Experiences for Teachers and Students, and The Science of Infectious Disease and the Immune System—K–5 Teaching Resources.
The aims of these programs are to: contribute to the improvement of the quality of science and health teaching and learning at all educational levels; develop scientists' abilities to communicate with the general public and to teach science more effectively to students of all ages; contribute to the development of a more scientifically literate population; and promote access to careers in science, medicine and the health professions.
Associated SEPA Project(s)
Associated SEPA Publication(s)