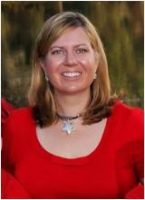 Department:
Colorado AHEC Program Office
Position(s):
Director of Colorado Health Professions Development Program (CO-HPD)
Associate Director of Programs
Current SEPA Project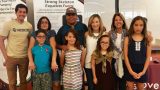 ---
Jennifer L. Hellier, Ph.D., is an Assistant Professor in the Departments of Family Medicine and Cell & Developmental Biology, the Director of Colorado Health Professions Development (Co-HPD) programs, the Associate Director of Pre-health Programs in the Colorado Area Health Education Centers (AHEC) Program Office, and the Director of the Denver Metro Regional Science and Engineering Fair. Dr. Hellier earned her doctoral degree in Anatomy and Neurobiology from Colorado State University, and completed her Baccalaureate of Science at the University of Southern California in Biomedical Engineering. Previous to her leadership and development of the Co-HPD pipeline programs, Dr. Hellier performed peer-reviewed scientific research in schizophrenia, olfaction, and epilepsy in a neuroscience lab on the University of Colorado-Anschutz Medical Campus. Earlier in her career, Dr. Hellier was an instructor in the Neurology Department at Harvard Medical School, and a post-doctoral fellow at the University of Colorado Health Science Campus. Dr. Hellier is the lead editor and author of two ABC-CLIO's encyclopedias, the first is entitled: The Brain, the Nervous System, and Their Diseases (December 2014); and the second is titled: The Five Senses and Beyond: The Encyclopedia of Perception (December 2016). Dr. Hellier is the PI of the Discover Health/Descubre la Salud SEPA project.
Associated SEPA Project(s)
Associated SEPA Publication(s)