NIH SciEd 2021: Annual Conference for NIH Science Education Projects
Virtual Conference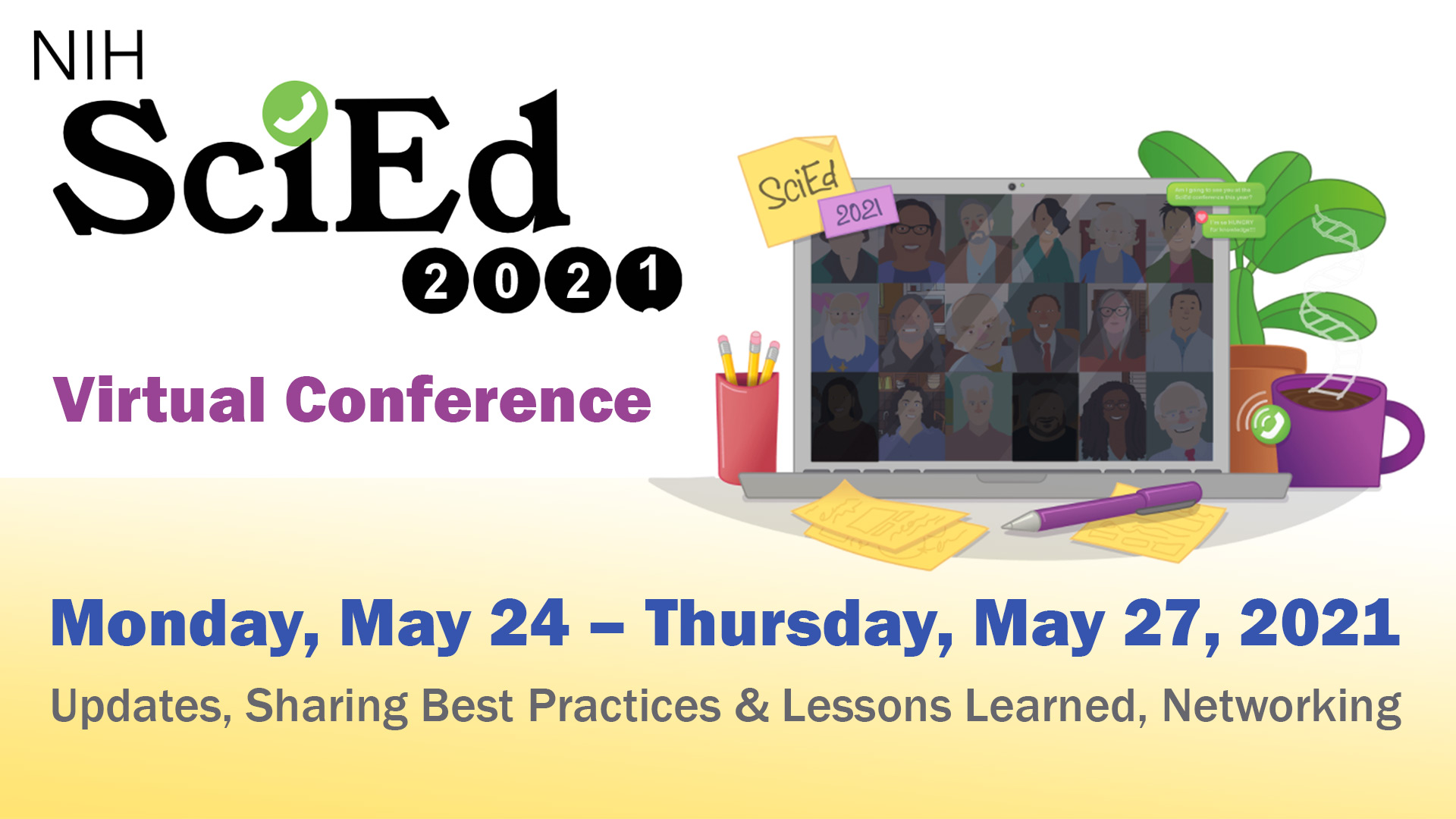 ---
We're pleased to announce that the NIH SciEd 2021 virtual conference will be held May 24-27.
Sessions will be held 11:00am to 5pm Eastern Daylight Time, to accommodate different time zones.
The Organizing Committee is planning an exciting mix of plenary, breakout, multi-topic, poster and informal networking sessions.
Visit the conference website to learn more.
Registration is now open.
The NIH SciEd 2021 Conference website is now "live" at http://www.scied.info/