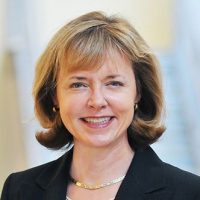 Department:
Center for Educational Outreach
Position(s):
Professor, Allied Health Sciences
& Family and Community Medicine

Senior Associate Director, CEO

Editorial Director, BioEd Online
Center for Educational Outreach
---
Baylor College of Medicine's Center for Educational Outreach has a long history of SEPA- and other NIH-funded education collaborations. These projects include BrainLink, MicroMatters, My Health My World, The Environment as a Context for Opportunities in Schools (ECOS), The Learning Brain, Foundations for Student Success, Gene U Inquiry-based Genomics Learning Experiences for Teachers and Students, and The Science of Infectious Disease and the Immune System—K–5 Teaching Resources.
The aims of these programs are to: contribute to the improvement of the quality of science and health teaching and learning at all educational levels; develop scientists' abilities to communicate with the general public and to teach science more effectively to students of all ages; contribute to the development of a more scientifically literate population; and promote access to careers in science, medicine and the health professions.
Associated SEPA Project(s)